Deux albums solo pour Noel Gallagher?
par admin le 5 juillet 2011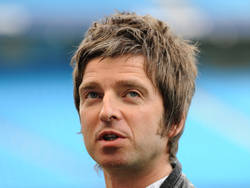 Noel Gallagher a dévoilé ses projets d'album solo, au cours d'une conférence de presse organisée à Londres, ce mercredi. 
Comme annoncé, Noel Gallagher a bien dévoilé ce mercredi les détails de son premier album en solo, après la fin d'Oasis. Celui-ci porte le nom du groupe "Noel Gallagher And The High Flying Birds"  et sera dans les bacs le 17 octobre, a annoncé l'aîné des frères Gallagher. Ce disque sera le premier de deux disques déjà composés et enregistrés à Londres et Los Angeles.
Le second disque est le fruit d'une collaboration avec le groupe Amorphous Androgynous.  Ont contribué aux disques le batteur  Jeremy Stacey, Mikey Rowe (claviers), Becky Byrne, Jon Graboff, et les percussionnistes Luis Jardim et Lenny Castro.
Ont été lancés ce matin un site officiel et des comptes Twitter, YouTube, Facebook, MySpace au nom du chanteur.
Tracklist:
Everybody's On The Run
Dream On
If I Had A Gun…
The Death Of You And Me
(I Wanna Live In A Dream In My) Record Machine
AKA…What A Life!
Soldier Boys And Jesus Freaks
AKA…Broken Arrow
(Stranded On) The Wrong Beach
Stop The Clocks
---
vous pourriez aussi aimer...
Commentaires récents

Les articles
Sondage

Quel est votre album de 2016?

David Bowie, "Blackstar" (10%, 101 Votes)
Hugo, "Avalanche" (6%, 58 Votes)
Radiohead, "A Moon Shaped Pool" (5%, 54 Votes)
Mauvais, "Pour toi je peux devenir Gérard Depardieu" (5%, 52 Votes)
Leonard Cohen, "You Want It Darker" (4%, 39 Votes)
Rolling Stones, "Blue & Lonesome" (3%, 28 Votes)
Nick Cave, "Skeleton Tree" (3%, 26 Votes)
Julien Doré, "&" (2%, 22 Votes)
La Femme, "Mystère" (2%, 20 Votes)
The Last Shadow Puppets, "Everything You've Come To Expect" (2%, 20 Votes)
PJ Harvey, "The Hope Six Demolition Project" (2%, 17 Votes)
Melanie De Biasio, "Blackened Cities" (2%, 16 Votes)
Christophe, "Les Vestiges du chaos" (2%, 16 Votes)
Iggy Pop, "Post Pop Depression" (2%, 16 Votes)
Red Hot Chili Peppers, "The Getaway" (1%, 12 Votes)
Nicolas Michaux, "A la vie, à la mort" (1%, 12 Votes)
Puggy, "Colours" (1%, 12 Votes)
DIIV, "Is The is Are" (1%, 12 Votes)
Metallica, "Hardwired... To Self-Destruct" (1%, 11 Votes)
Norah Jones, "Day Breaks" (1%, 10 Votes)
Kevin Morby, "Singing Saw" (1%, 9 Votes)
Warhaus, "We Fucked A Flame Into Being" (1%, 9 Votes)
Ben Harper & The Innocent Criminals, "Call It What It Is" (1%, 8 Votes)
Pixies, "Head Carrier" (1%, 8 Votes)
LP, "Lost On You" (1%, 8 Votes)
Agnes Obel, "Citizen of Glass" (1%, 7 Votes)
Moderat, "III" (1%, 7 Votes)
Bruno Mars, " 24K Magic" (1%, 7 Votes)
Suede, "Night Thoughts" (1%, 7 Votes)
Kanye West, "The Life of Pablo" (1%, 6 Votes)
Nicolas Jaar, "Sirens" (1%, 6 Votes)
Moby & Void Pacific Choir, "These Systems are Falling" (1%, 6 Votes)
A Tribe Called Quest, "We got it from here... Thank you 4 your service" (1%, 6 Votes)
Dinosaur Jr., "Give A Glimpse of What yer not" (1%, 6 Votes)
Bon Iver, "22, a million" (1%, 6 Votes)
Archive, "The False Foundation" (1%, 6 Votes)
Kings of Leon, "Walls" (1%, 6 Votes)
ANOHNI, "Hopelessness" (1%, 6 Votes)
Sophia, "As We Make Our Way (From Harbour to Harbour)" (1%, 5 Votes)
Beyoncé, "Lemonade" (1%, 5 Votes)
Fakear, "Animals" (1%, 5 Votes)
TaxiWars, "Fever" (1%, 5 Votes)
Katerine, "Le Film" (1%, 5 Votes)
Alicia Keys, "Here" (1%, 5 Votes)
Anderson .Paak, "Malibu" (1%, 5 Votes)
Sia, "This Is Acting" (1%, 5 Votes)
Suuns, "Hold/Still" (1%, 5 Votes)
Wilco, "Schmilco" (1%, 5 Votes)
Justice, "Woman" (1%, 5 Votes)
Parquet Courts, "Human Performance" (1%, 5 Votes)
Gojira, "Magma" (1%, 5 Votes)
Yann Tiersen, "Eusa" (0%, 4 Votes)
Fat White Family, "Songs for our Mothers" (0%, 4 Votes)
Frank Ocean, "Blonde" (0%, 4 Votes)
Ty Segall, "Emotional Mugger" (0%, 4 Votes)
Dan San, "Shelter" (0%, 4 Votes)
Lemon Twigs, "Do Hollywood" (0%, 4 Votes)
An Pierlé, "Arches" (0%, 4 Votes)
Neil Young, "Peace Trail" (0%, 4 Votes)
Bastille, "Wild World" (0%, 4 Votes)
Green Day, "Revolution Radio" (0%, 4 Votes)
Sting, "57th & 9th" (0%, 4 Votes)
The Weeknd, "Starboy" (0%, 4 Votes)
Savages, "Adore Life" (0%, 4 Votes)
Keren Ann, "You're Gonna Get Love" (0%, 4 Votes)
The Liminanas, "Malamore" (0%, 4 Votes)
Flume, "Skin" (0%, 4 Votes)
BadBadNotGood, "IV" (0%, 4 Votes)
Eric Clapton, "I Still Do" (0%, 3 Votes)
Drake, "Views" (0%, 3 Votes)
Benjamin Biolay, "Palermo Hollywood" (0%, 3 Votes)
Murat, "Morituri" (0%, 3 Votes)
Skunk Anansie, "Anarchytecture" (0%, 3 Votes)
Tindersticks, "The Waiting Room" (0%, 3 Votes)
André Brasseur, "Lost Gem from the 70's" (0%, 3 Votes)
Ray LaMontagne, "Ouroboros" (0%, 3 Votes)
David Crosby, "Lighthouse" (0%, 3 Votes)
Kendrick Lamar, "untitled unmastered" (0%, 3 Votes)
Mogwai, "Atomic" (0%, 3 Votes)
Goose, "What You Need" (0%, 3 Votes)
Minor Victories, "Minor Victories" (0%, 3 Votes)
Warpaint, "Heads Up" (0%, 3 Votes)
Jenny Hval, "Blood Bitch" (0%, 3 Votes)
Piano Club, "Fantasy Walk" (0%, 3 Votes)
Robbie Williams, "The Heavy Entertainment Show" (0%, 3 Votes)
Youssou N'Dour, "Afrika Rekk" (0%, 3 Votes)
Peter Doherty, "Hamburg Demonstrations" (0%, 3 Votes)
ALA.NI, "You & I" (0%, 3 Votes)
M83, "Junk" (0%, 3 Votes)
Arno, "Human Incognito" (0%, 3 Votes)
Saule, "L'Eclaircie" (0%, 3 Votes)
Angel Olsen, "My Woman" (0%, 3 Votes)
Soulwax, "Belgica Soundtracks" (0%, 3 Votes)
Lady Gaga, "Joanne" (0%, 3 Votes)
Bob Dylan, "Fallen Angels" (0%, 2 Votes)
Louise Attaque, "Anomalie" (0%, 2 Votes)
Rihanna, "Anti" (0%, 2 Votes)
Macklemore & Ryan Lewis, "This Unruly Mess I've Made" (0%, 2 Votes)
Thee Oh Sees, "A Weird Exit" (0%, 2 Votes)
Andy Stott, "Too Many Voices" (0%, 2 Votes)
Caballero & JeanJass, "Double Hélice" (0%, 2 Votes)
Marble Sounds, "Tautou" (0%, 2 Votes)
Tortoise, "The Catastrophist" (0%, 2 Votes)
Françoiz Breut, "Zoo" (0%, 2 Votes)
Primal Scream, "Chaosmosis" (0%, 2 Votes)
Solange, "A Seat At The Table" (0%, 2 Votes)
Andrew Bird, "Are You Serious" (0%, 2 Votes)
Zucchero, "Black Cat" (0%, 2 Votes)
James Blake, "The Colour In Anything" (0%, 2 Votes)
Metronomy, "Summer 08" (0%, 2 Votes)
Floating Points, "Kuiper" (0%, 2 Votes)
The Divine Comedy, "Foreverland" (0%, 2 Votes)
Robbing Millions, "Robbing Millions" (0%, 2 Votes)
Devendra Banhart, "Ape In Pink Marble" (0%, 2 Votes)
Higelin 75 (0%, 2 Votes)
Lescop, "Echo" (0%, 2 Votes)
Mathieu Boogaerts, "Promeneur" (0%, 2 Votes)
Tricky, "Skilled Mechanics" (0%, 2 Votes)
Tim Hecker, "Love Streams" (0%, 2 Votes)
Allah-Las, "Calico Review" (0%, 2 Votes)
DJ Shadow, "The Mountain Will Fall" (0%, 2 Votes)
Aphex Twin, "Cheetah" (0%, 2 Votes)
Tanya Tagaq, "Retribution" (0%, 2 Votes)
Car Seat Headrest, "Teens of Denial" (0%, 2 Votes)
Elton John, "Wonderful Crazy Night" (0%, 1 Votes)
Jambinai, "A Hermitage" (0%, 1 Votes)
Swans, "The Glowing Man" (0%, 1 Votes)
Birdy, "Beautiful Lies" (0%, 1 Votes)
Brian Eno, "The Ship" (0%, 1 Votes)
Pusha T, "Darkest Before Dawn: The Prelude" (0%, 1 Votes)
Adrian Younge, "Something About April II" (0%, 1 Votes)
Jesu/Sun Kil Moon, "Jesu/Sun Kil Moon" (0%, 1 Votes)
Ulver, "ATGCVLSSCAP" (0%, 1 Votes)
Die Antwoord, "Mount Ninji And Da Nice Time Kid" (0%, 1 Votes)
Recorders, "Coast To Coast" (0%, 1 Votes)
Konono N°1 meets Batida (0%, 1 Votes)
Pony Pony Run Run, "Voyage Voyage" (0%, 1 Votes)
De Palmas, "La beauté du geste" (0%, 1 Votes)
Antoine Hénaut, "Poupée vaudou" (0%, 1 Votes)
The Lumineers, "Cleopatra" (0%, 1 Votes)
Admiral Freebee, "Wake Up And Dream" (0%, 1 Votes)
LUH, "Spiritual Songs for Lovers to sing" (0%, 1 Votes)
Tom Odell, "Wrong Crowd", (0%, 1 Votes)
Jake Bugg, "On My One" (0%, 1 Votes)
Band of Horses, "Why Are You OK" (0%, 1 Votes)
The Avalanches, "Wildflower" (0%, 1 Votes)
Roisin Murphy, "Take Her Up To Monto" (0%, 1 Votes)
Steve Gunn, "Eyes On The Lines" (0%, 1 Votes)
Madeleine Peyroux, "Secular Hymns" (0%, 1 Votes)
Acid Arab, "Musique de France" (0%, 1 Votes)
Goat, "Requiem" (0%, 1 Votes)
Trentemoller, "Fixion" (0%, 1 Votes)
Cassius, "Ibifornia" (0%, 1 Votes)
Yussef Kamaal, "Black Focus" (0%, 1 Votes)
Woods, "City Sun Eater in the River of Light" (0%, 1 Votes)
Wild Nothing, "Life of Pause" (0%, 1 Votes)
Damien Jurado, "Visions of Us on the Land" (0%, 1 Votes)
Charles Bradley, "Changes" (0%, 1 Votes)
Pantha Du Prince, "The Triad" (0%, 1 Votes)
Pascal Bouaziz, "Haïkus" (0%, 1 Votes)
Roly Porter, "Third Law" (0%, 1 Votes)
Chance The Rapper, "Coloring Book" (0%, 1 Votes)
Cass McCombs, "Mangy Love" (0%, 1 Votes)
Baloji, "64 Bits & Malachite" (0%, 1 Votes)
Mark Pritchard, "Under The Sun" (0%, 1 Votes)
Emily Loizeau, "Mona" (0%, 0 Votes)
Frank Ocean, "Endless" (0%, 0 Votes)
Marlon Williams, "Marlon Williams" (0%, 0 Votes)
Underworld, "Barbara Barbara, We Face a Shining Future" (0%, 0 Votes)
Idirs Ackamor & The Pyramids, "We Be All Africans" (0%, 0 Votes)
Hamza, "Zombie Life" (0%, 0 Votes)
Damso, "Batterie faible" (0%, 0 Votes)
JC Satàn, "JC Satàn" (0%, 0 Votes)
Benjamin Schoos, "Night Music, Love Songs" (0%, 0 Votes)
The Valerie Solanas, "Voodoo Glue" (0%, 0 Votes)
Christian Loeffler, "Mare" (0%, 0 Votes)
La Maison Tellier, "Avalanche" (0%, 0 Votes)
Sttellla, "Regratte-moi dans les yeux" (0%, 0 Votes)
Manset, "Opération Aphrodite" (0%, 0 Votes)
Chris Cohen, "As If Apart" (0%, 0 Votes)
Italian Boyfriend, "Facing The Waves" (0%, 0 Votes)
Nonkeen, "Oddments of the Gamble" (0%, 0 Votes)
Daniel Lanois, "Goodbye to Language" (0%, 0 Votes)
PNL, "Dans la légende" (0%, 0 Votes)
Kaiser Chiefs, "Stay Together" (0%, 0 Votes)
Dany Brown, "Ahtrocity Exhibition" (0%, 0 Votes)
Kate Tempest, "Let Them Eat Chaos" (0%, 0 Votes)
Idirs Ackamor & The Pyramids, "We Be All Africans" (0%, 0 Votes)
Teenage Fanclub, "Here" (0%, 0 Votes)
Essaie Pas, "Demain est une autre nuit" (0%, 0 Votes)
Young Thug, "Jeffery" (0%, 0 Votes)
Mykki Blanco, "Mykki" (0%, 0 Votes)
Kate Tempest, "Let Them Eat Chaos" (0%, 0 Votes)
Frustration, "Empires of Shame" (0%, 0 Votes)
Schoolboy Q, "Blank Face" (0%, 0 Votes)
Sharko, "You Don't Have To Worry" (0%, 0 Votes)
Cocaine Piss, "The Dancer" (0%, 0 Votes)

Total Voters: 587

Loading ...

mots-clefs
Hot Topix Theme. Theme by MVP Themes, powered by Wordpress. Copyright © 2023